Or read in:

Nowadays…
For years we have been working with a nice team every day with classics from the beautiful Oirschot. Rental or Sales; we deliver high-quality, reliable classic cars that will make you smile all the time. Service and customer friendliness are self-evident here. Everything in close consultation with you.
See you in Oirschot
Company details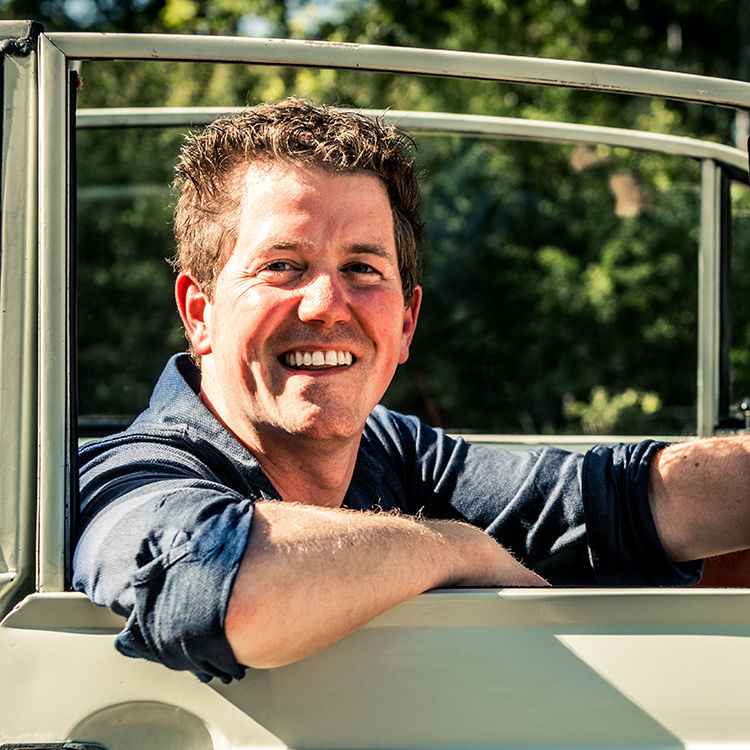 The great thing is that Klassiekershuren.nl started as a hobby, from father and son; Ruud and Rob.
While typing this piece of text I suddenly realize that we both had an English classic as our first car. We both had this car before our driver's license. With the difference that Ruud's father was unaware, while Ruud himself came up with the idea for Rob. Ruud had therefore stored his Triumph Spitfire a few blocks away, Rob had his Austin Healey Sprite in the barn at home. Much less exciting. But quite easy if you ask me.
Years later I got the lurid idea to drive a modern car, an Audi. This of course had to give way after a short time and we soon decided that we would exchange it together for a classic. Ruud wanted a classic that mostly had to do it, and I especially wanted a "real" classic. Soon we came to Morgan via some detours. Logically afterwards; Morgan has 100 years of history, still builds unique cars by hand which are almost identical to the models from 50-60 years ago, but provides these cars with modern engines. Everyone's way!
We have owned the 4/4 since 2007. We started renting this out in 2015. The other classics follow soon after. First the Speedster, then the Lomax, then our favorite; the Morgan Plus 8! We are both the most enthusiastic about this. That sound, the power, the appearance, really beautiful!
We are certainly enthusiastic about that. Do not expect extremely detailed knowledge from us about every detail of our cars. We do not know that in 1973 there were 4 colors of green available for the Morgan, and only 3 from '75. We think the cars are just great to drive, to see and to share. That's why we want to know a lot about it. But certainly not everything.
Are you interested in one of our cars, then you can actually expect the same. No difficult texts, no difficult agreements and no lengthy stories. Just a beautiful classic, especially for your day. Exactly on time. Neatly washed. A full tank. A short explanation. And very, very many great kilometers! That was true in 2015 and it is still true today. Lots of fun!